Poetry vs. Google Glasses →
In his essay "Historical Inevitability," the political philosopher Isaiah Berlin dissects the widespread human tendency to assume that history is moving in some specific direction, or according to some pattern, that we can discover. Thinkers across parties and cultural divisions and eras–theologians no less than Marxists, Enlightenment philosophers as well as fascists–have attempted to justify or...
Dogfooding and Daily Digests →
We use our Resume Manager tool for accepting job applicants. A dozen or so applicants come each week. (Thank you!) Recently we realized we occasionally forget to respond in a timely manner to people who have applied. This feels crappy…..
Roxane Gay is Spelled With One "N": Incoherent... →
Out of everyone in this food chain, at the end of the day, only I, the author, am publicly recognized. The designer isn't, except in rare cases like with Chip Kidd. Neither is the printer. The publisher's name is, at best, a fetish of insiders and book enthusiasts who know who the 'best' publishers are. But the book is a billboard for and a direct extension of the author. I also don't...
How to add a deadline to a call for work. →
How to add a deadline to a call for work.
Big Release Tonight →
Electric Literature's Recommended Reading: Birds... →
5 tags
True Ventures interviews one of our founders about... →
Josiah Wedgwood and the Short-sightedness of... →
Josiah Wedgwood (12 July 1730 – 3 January 1795) is credited with inventing direct mail, money-back guarantees, the traveling salesmen, self-service, free delivery, buy one get one free, illustrated catalogues, and the ceramic known asJasper. As if to taunt us, he did most of this after his left leg had been amputated…..
2 tags
New Feature: You can now 'add staff' instead of... →
New Feature: An update to Batch Assign…. you can now 'add staff' instead of re-assigning each time.   
We've redesigned the Activity Feed... →
2 tags
Exporting Your Data With Submittable →
One of the most popular features is the ability to easily export your data. This empowers you to easily make backups and integrate you data with your mailing or CRM programs or any local database. (Note: you should state it boldly in your form if you might contact them outside the submission process and always have an easy way to unsubscribe from any newsletter.)
5 tags
Our co-founder in SparkSheet this week... tools... →
If you're a content creator it's never been easier to create. But what about the poor souls on the other end of the pitch? Submittable's Michael FitzGerald argues it's time for techies to shift their focus from the creators to the curators.
Amazon's Use of Capital →
3 tags
Watch
We recently added Real-time Commenting to the Submittable Platform. This enables different editors to read and make comments on a submission in real-time. You can also vote, add labels, add attachments, and quickly view a history of all activity around a submitted work, portfolio, or resume.
New Feature: Kindle Integration →
Who doesn't enjoy reading submissions in bed, on the bus, or while adrift in an hot air balloon? In addition to reviewing submissions on your iPad and iPhone applications, the Submittable platform now supports sending documents directly to your Kindle or Kindle Fire so that you can read while curled up in bed on these chilly winter evenings. To utilize this feature: Go to Dashboard → My...
Submittable Update: New Submission View, Real-time... →
…the first step towards a significantly more collaborative experience when creating publications..
"..the rest of the world is beginning to notice.." →
The governor's entrepreneur initiative interviews our CEO.
Starting (Up) in the Big Sky: Fund Raising Outside... →
We had written code for 8 months in our home town of Missoula, Montana before it occurred to us we might need to raise money to launch our startup. There were a number of reasons for this: 1) We had no idea what we'd do with the money. 2) We assumed our apps' success would be huge and immediate. Obviously, this was naive.This naivete was complicated by the fact of our geographical...
One Less Password.... Submishmash adds Facebook... →
CODE MEETS PRINT Tonight! →
Come see us present tonight with a few other inspiring companies, OnSwipe, Readability and Contently.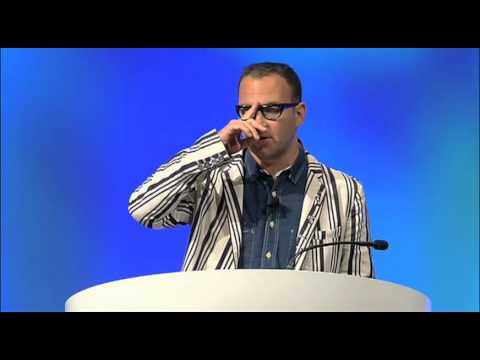 One of the tools that makes it possible to publish...
Last week SubMashMash was mentioned in the New York Times as one of the tools used by the Longshot Magazine staff to assemble their print magazine in just 48 hours. Wow! Read the whole thing here: http://www.nytimes.com/external/venturebeat/2011/07/29/29venturebeat-magazine-geeks-use-social-media-to-make-old-s-6327.html?ref=technology